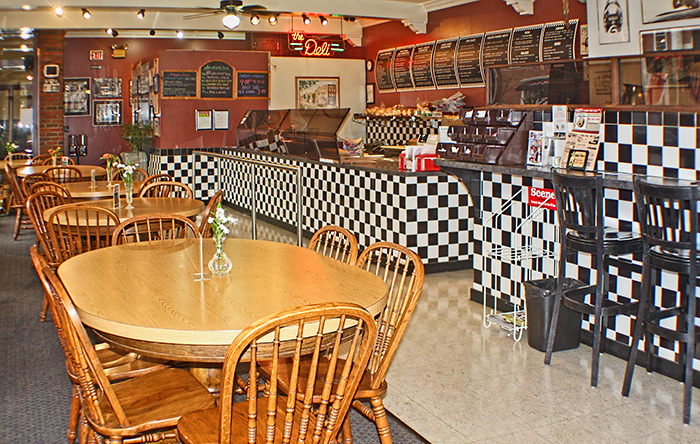 Franklin Square Deli established itself in historic downtown Kent, Ohio in 1983, on the corner of Water and Main Streets. From the beginning, the menu focused on fresh, cut to order sandwiches, made directly in the approving view of the customer.
For over 32 years, we've created new sandwiches while staying true to our classics…
The popular Italian style full loaf submarine sandwiches have been the mainstay of the business from the beginning. Local residents as well as Kent State University students and faculty find their favorite delicatessen cravings at "The Deli." At times the menu features as many as fifty different sandwiches, all packed with your favorite ingredients.
And you will not find a better bowl of Homemade Soup — whether it's Italian ethnic, American traditional, or Bistro avant-grade. Plus 1,000's of bowls of Carl's "Damn near famous Chili" have been served up!
a word from Carl…
When considering that we have served to three generations of local patrons, I can't help but to think about how I could not ever have really expected such an outcome on that day in 1983, when "The Deli" opened for business. What was true then, is still true today.
Franklin Square Deli is dedicated to a finer quality product that's a step above the common, at the fairest price possible. We use the best, freshest ingredients available, producing eye appealing food that can't be duplicated.
And we can turn on a dime! Food that takes a great deal of time to produce at other restaurants, will be in your basket or packed in your bag, in just a short few moments. We are a friendly and productive staff in a casual, absolutely clean, enjoyable family atmosphere.
Thank you so much for your support.